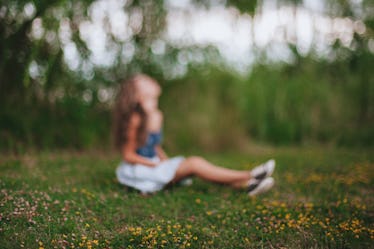 7 Mental Health Myths Debunked So We Can Say Goodbye To The Stigma For Good
Here's an interesting statistic for you: Research from the UK mental health charity Mind suggests that one in four people will develop or experience at least one mental health disorder in their lives, but will go untreated due to the stigma surrounding mental illness. The World Health Organization observes Oct. 10 as World Mental Health Day in order to spread awareness and strive toward a day when mental illness is no longer seen as a sign of weakness, but rather accepted for what it is: a range of mood, thinking, and behavioral medical disorders. Still, can anybody explain why are there so many mental health myths floating around if so many of us endure these struggles at one point or another?
For starters, a significant part of the stigma is that many people who have not, or do not currently suffer from a mental illness, tend to either choose to ignore the issue, or show little compassion for those suffering because they have difficulty understanding it themselves.
Sarah Romotsky, RD, science communications lead at Headspace, tells Elite Daily that many believe "mental health only needs to be a focus for those who have been clinically diagnosed," or those who are suffering from these psychological struggles. But, she continues, "mental health is much broader than most think. It refers to both positive and negative emotions that many of us feel on a daily basis."
Shying away from the conversations that explore mental illness will only further blur the lines between myth and fact. Because mental illness is not a physical ailment that can be treated overnight, many people are hesitant to sit down and really try to understand the complex nature of it all and, in my opinion, that's pretty damn unacceptable.
We reached out to a few experts, who have helped weigh in and debunk some of the most common mental health myths plaguing the topic in order to shed some light on a very real issue that demands our attention today, and every day going forward.