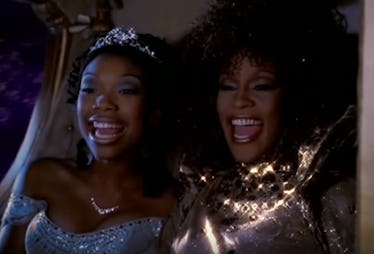 7 Live-Action Fairy Tales Like 'Dumbo' That You Forgot About
Buena Vista Television
Dumbo is now in theaters, making it the latest live-action remake of a classic Disney cartoon. Despite how heavily the movie studio has focused on these projects in recent years, renditions of beloved childhood tales are no new invention. Both Disney and other companies have always loved reshaping a classic story into a new live-action movie, but the majority of them sadly get lost in the shuffle. In case you have a secret soft spot for these re-imaginings, we've gathered together several live-action fairy tales like Dumbo that you may have forgotten about over the years.
Disney currently has live-action remakes of Aladdin, The Lion King, and more in the works. But even before it frequently recycled its stories, it was no stranger to adapting animated stories into live-action movies with unique twists or modern touches. Throughout the 1990s and early 2000s, movie studios were particularly partial to taking something familiar and reinventing it.
While few of these adaptations live up to the legacy the animated films have created, many of them are better than a first glance may suggest. From starring beloved actors before their prime to risking a darker take on favorite fairy tales, the following movies will get you in the perfect mood for another live-action romp exploring your favorite childhood stories.