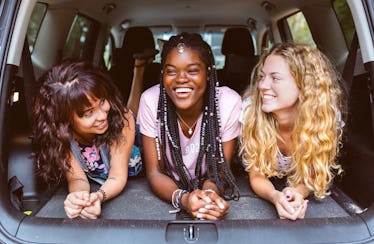 7 Last-Minute Road Trips To Take With Your Girls Before Going Back To School
When going back to school is becoming more and more of a reality, your end of summer plans need to hit the road in the opposite direction. Don't worry, because I coordinated a list of last-minute road trips to take with your friends, when the the last thing you want to think about is buying textbooks for next semester.
A road trip with your girls is not only an incredible bonding experience, but you get to see places from a different perspective. Sure, you could jet off into the clouds to your destination, but when you're looking down at landscapes that look like a Life board game, you'll always wonder what those places are actually like. Going on a road trip allows you see everything firsthand, and if you're extra curious, you make some pitstops to explore.
A road trip is the solution for any angst you have about going back to school. You leave all of your worries on the open road, and soak up those fun times with your girls. These trip ideas are last-minute so the spontaneity factor is already there. Now, it's time for you and your girls to load up the car, get your cameras ready, and ride off into the sunset to any of these seven places.