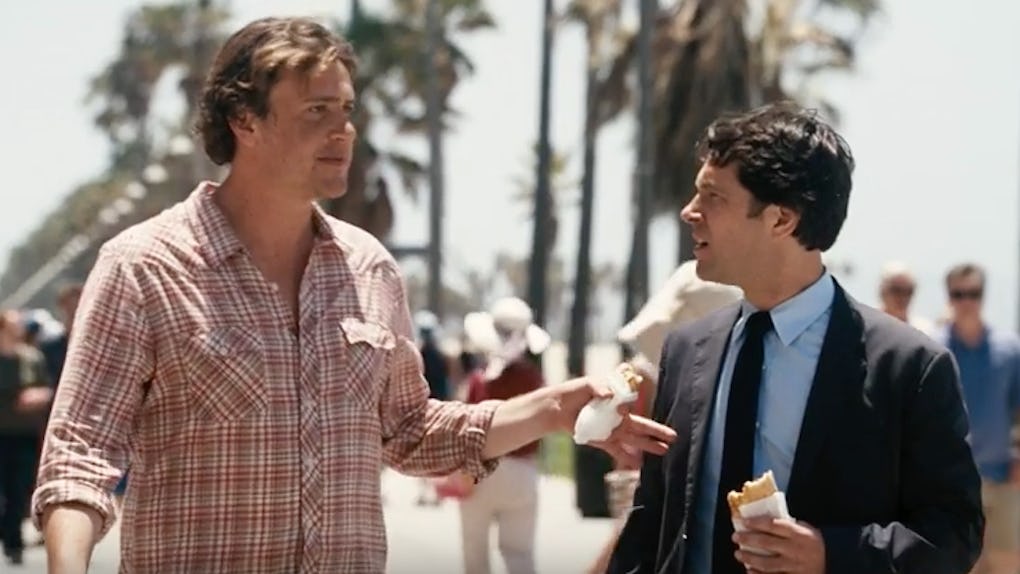 YouTube
7 Funny Movies To Watch On Netflix This Holiday To Get You Out Of Any Grinchy Funk
Are the holiday stresses getting you down, having you turn green, and suddenly making you want to steal Christmas? Well, that identity has already been taken, but you could certainly use a laugh to get you out of a holiday funk. Luckily, Netflix and its red cape is here to save you. Funny movies to watch on Netflix range from, "Damn, this is funny," to, "Wow, I almost didn't make it to the bathroom."
That's the glorious thing about Netflix — they're always swapping out movie options, which means you get a good variety. Funny is funny, though, and we all know the magical medicine that can be soaked up from laughter. The holidays are great and all, but it can really have you feeling spent and all over the place.
We want our jolly back, and one of the best ways to do that is to laugh until your cheeks hurt. Be basic and participate in a few Netflix and chill sessions, and before you know it, that funky attitude will subside and you'll be feeling rejuvenated. Trust me, the holiday blues and frustration happens to the best of us. Let's not wait until the full-on Scrooge mode has overcome you. Whisk away all of those bad vibes with a few of these flicks.