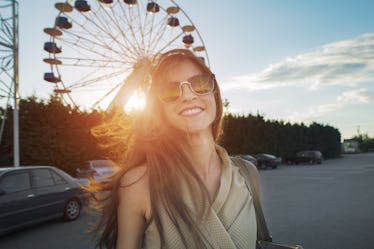 7 Fun Restaurants At Disneyland That Are Perfect For A First Date
Shutterstock
If you're a Disney lover, crushing on a fellow Disney fanatic means you instantly have something to bond over. Of course, you could always check out the latest movie for your first date, but if you both have passes to Disneyland, that just might be the way to go. After all, there are a bunch of fun restaurants at Disneyland that'll make for the most magical evening ever.
A dinner date gives you the opportunity to talk and get to know each other, while also enjoying some delicious food. Dinner at Disneyland takes things up a notch. You can talk about your favorite rides and the one Disney movie you'd stream on repeat. On top of that, Disneyland offers a variety of restaurant settings for whatever kind of date you're in the mood for.
There are fancier sit-down venues and places with characters. As a Disney foodie, I make it my mission to try out as many restaurants as possible at the parks, and I can tell you firsthand — you really can't go wrong with any of them. Though, if you're looking for a dinner with a lot of that special Disney magic, you might want to check out any of the below restaurants.