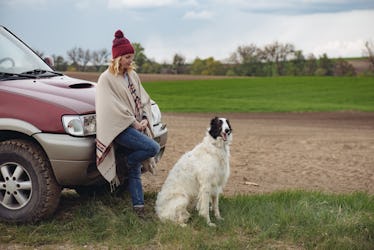 You & Your Pup Deserve A Vacation, So Here's Where You Should Go
You need some away time to get your head together and to unwind, but you're determined to bring along your little ray of sunshine — your pup. While animals help us tune out the realities of the world with their presence alone, we'd still love to physically go away with them and take a break. You'll need some dog vacation ideas that will be enjoyable for the both of you.
Honestly, are you ever truly relaxed with the wellbeing of your pup lingering in the back of your head? Not even a little bit. So, you might as well amplify the fun and bring them along with you. They'll enjoy the adventure, and you'll love the time off and spending it with them in a new place.
Yes, your love has grown so deep for your fur baby that now you are going to plan an entire getaway for the both of you. So what? They're incredibly great company and you can't really imagine anyone who would appreciate your efforts more than they would. You also want them to see more than just their normal walk route. Now's the time to do it. If you and your fur baby are ready for a new adventure, try planning a getaway to any one of these places.