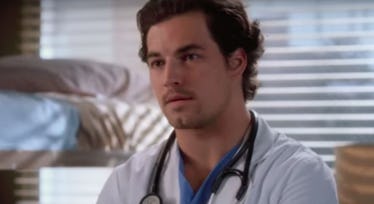 Can We All Agree That DeLuca Is The Best 'Grey's Anatomy' Character?
Grey's Anatomy has seen it's fair share of doctors over the years. It's kind of hard not to have a huge cast when a show has been running for 14 seasons, so it's understandable that at times it can be difficult to keep track of everyone who has come through Grey Sloan Memorial Hospital. One of the newer additions to the show is surgical resident, Andrew DeLuca (played by actor Giacomo Gianniotti). There's no denying this doctor is a total hunk like McDreamy and McSteamy, but certain DeLuca moments on Grey's Anatomy prove he's low-key the best.
I mean, this charming doctor has a knack for getting himself out of some difficult situations. From getting beaten up by Alex to slipping on an actual ear and falling in front of everyone in the ER, he truly handles stuff like a pro. You never know what's going to happen when you're a character in Shondaland, and that's what always keeps us viewers on our toes after every single episode of Grey's Anatomy. There has been some drama for this handsome doc, and in these seven moments from Grey's Anatomy we are totally feeling the love for Team DeLuca. If you're not caught up just yet, there may be some spoilers in these seven gem moments of DeLuca.