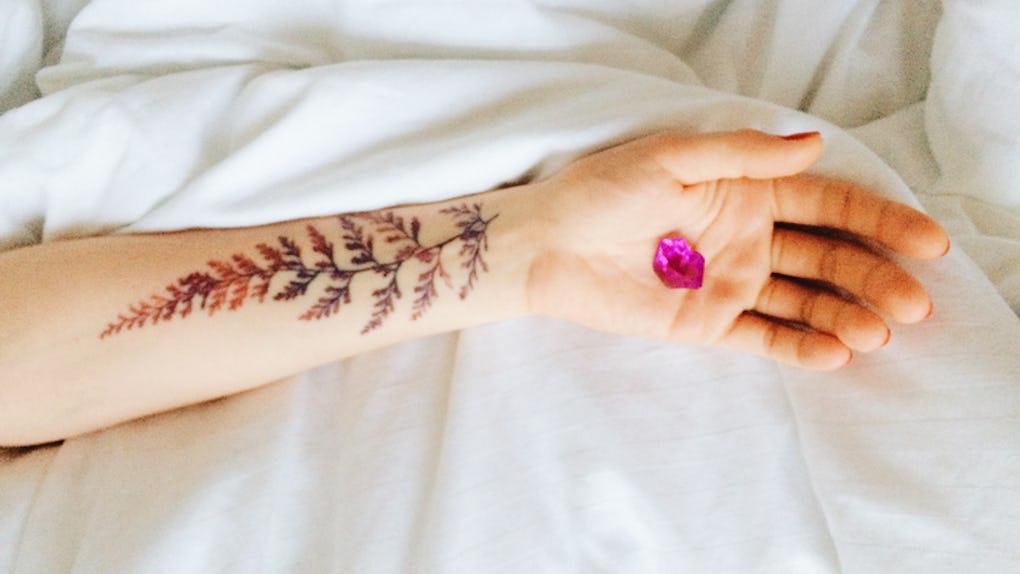 Kate & Mary
7 Crystals That Give You Energy So You Can Stop Relying On Coffee So Much
If you've been a hardcore coffee person for most of your adult life, you might come to a point where a heaping cup of joe no longer has that potent, energetic effect on you. I know, it's tragic, but as much as you love the tantalizing sound of your espresso machine, you don't want to be totally reliant on your favorite barista blend to keep you awake day in and day out for the rest of your life. Instead, you might want to consider investing in a few crystals that give you energy for a more natural way of fighting fatigue.
Don't worry fam, I'm not telling you to ditch your luscious latte or glorious cappuccino cup forever (I'm not Satan). All I'm saying is that incorporating crystals into your daily routine could be just the trick to passing up on that third cup of coffee that you really wish you didn't need to power through the rest of your day.
Rest assured, there are so many crystals that ward off lethargy and help you get sh*t done by providing a much-needed boost of energy, sans that extra shot of espresso.
So, the next time you're headed into an important meeting or want a nice boost during that lunchtime slump, consider adding any of these seven crystals into your day to lift your spirits and make you feel energetic AF.