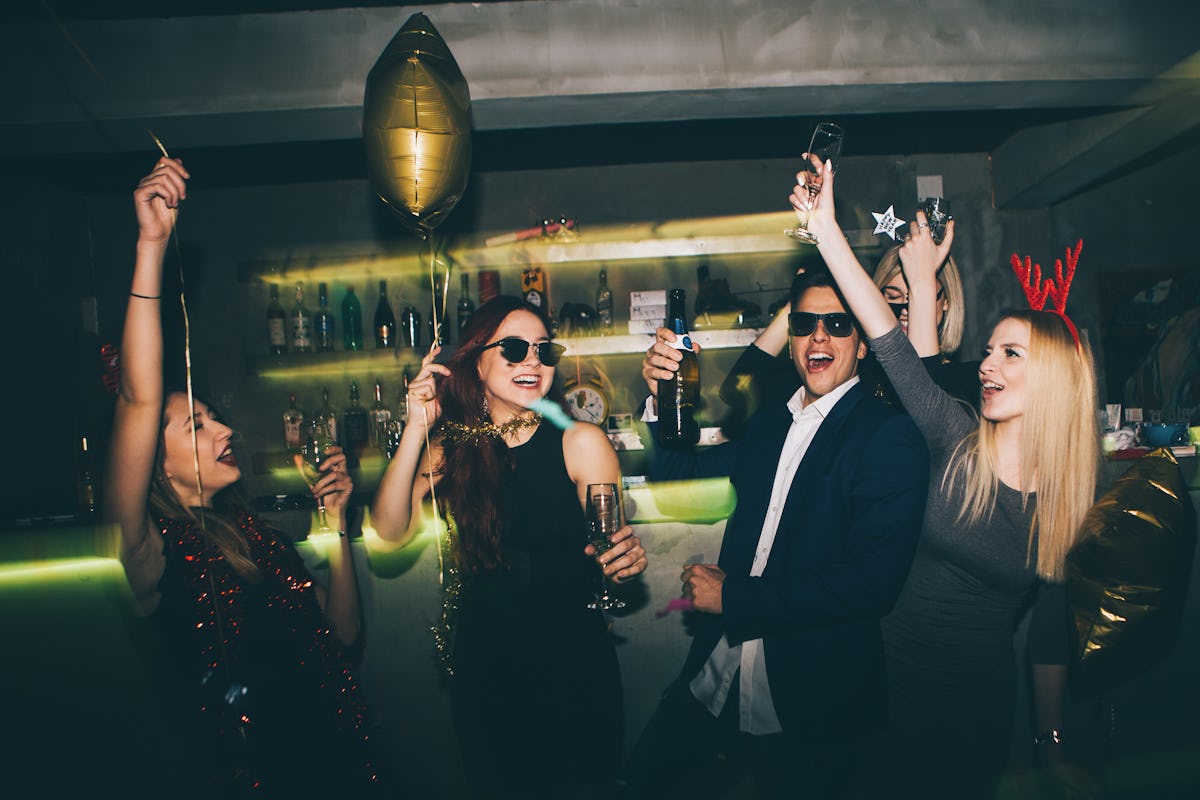 7 Holiday-Themed Bars In NYC You Need To Visit For The 'Gram
Once Christmastime hits, it means soaking up as much of the festive time you can get. Personally, I want to see a holiday sweater in every establishment I walk into. And if you're incredibly lucky, you'll stumble into a few Christmas bars in New York City that are every holiday fanatic's and cocktail enthusiast's dream come true.
How exciting must it be to live in a city where you can gallivant down a block and enter your own winter wonderland that serves drinks? Seriously, these bars in New York were smart, because everyone knows that you can always expect major fun when you combine your love for the holidays and a shot or two of the adult stuff. It's a collaboration of two worlds we never thought we'd get to experience together.
There's just something about being surrounded by Christmas decorations while sipping your favorite cocktail or the house special. Even if you don't have your ugly Christmas sweater on at the time, you're bound to be cheery as f*ck. The great part is that more than just a few bars are embodying the Christmas spirit in NYC. Seriously, if you're #blessed to find yourself in New York anytime this holiday season, hightail it over to these incredibly Instagram-worthy spots (if you're 21 and up, of course).