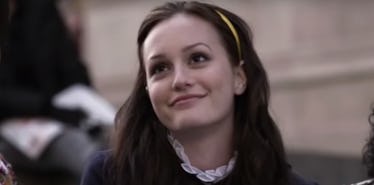 7 Salty AF Blair Waldorf Moments That We've All Experienced More Times Than Once
Blair Waldorf was the betch in charge in Gossip Girl. She was the reigning queen of the Upper East Side, and anyone who dared to get in her way would certainly pay for it. We love Blair because she is salty AF and totally fabulous at the same time. We've all dealt with sassy friends, and we ourselves have felt our inner Blair Waldorf coming out, which is why we've all experienced more times than once certain Blair Waldorf moments from Gossip Girl in our own lives.
As much as we'd like to think we're saints, we've all been there. We can't help it when the sass and total saltiness comes out. And if you're dealing with a mean girl in your own life, you take control and fight back. Blair was always smart and conniving about her retaliation, and we were all living for it. Sure, we can't and don't always go to the same lengths as Blair, because we're not living in the overly dramatic and lavish lifestyle that makes up Gossip Girl, but we've all experienced these seven salty moments and can hardcore relate. If you're dealing with a mean girl, just remember that the haters are going to hate, but also, it's fun to fight back and remind everyone that there's only room for one mean girl in town.