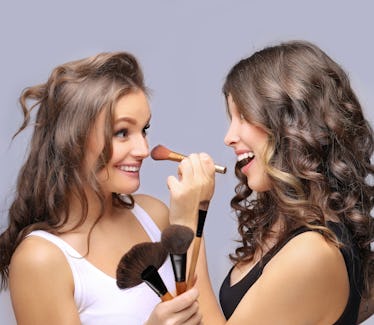 7 Black Friday Beauty Deals On Amazon That Will Make Every Makeup Lover's Jaw Drop
Black Friday is like an early Christmas gift. So many things are on sale, and you probably get most of your holiday shopping out of the way that one day. Ladies, it's the perfect time to peep for those affordable beauty buys. The Amazon Black Friday 2017 beauty deals will have you scurrying to become a Prime member, ASAP.
It's true that beauty is pain — aka, the pain that is endured by your wallet, because the beauty industry knows what the hell they are doing. So, Black Friday helps us purchase those irresistible beauty products that would typically make our wallets want to cringe if they weren't on sale. It's a win-win; you get your favorite products, and you don't have to give your finances mouth to mouth afterwards.
The great thing about Amazon is that they are actually dedicating an entire week to the cause. You heard that right. The website will feature sweet deals the entire week leading up to Black Friday. That means no hurriedly running to your iPad with undigested Thanksgiving dinner in your belly once midnight hits. Amazon is providing leisure, options, and great finds this year — and you'd be a fool not to check them out. Besides, you can't spell "beauty" without "u" in it, so be sure to treat yo' self a little and pick out something nice.