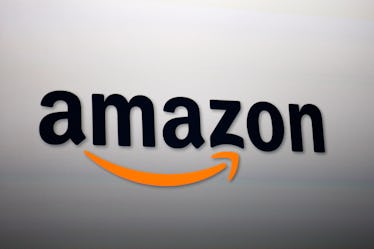 Amazon's Black Friday 2017 Deals Are Starting Early, So Get Psyched
David McNew/Getty Images News/Getty Images
It's that time of year again guys. Thanksgiving is just around the corner which is followed by the biggest shopping day on all United States calendars: Black Friday. And now that online shopping has become such a Thing, we don't even have to leave the comfort of our homes to score amazing deals. So when does Black Friday start on Amazon? And what are the best buys from everyone's favorite online store? We have the answers for you.
The way Amazon is organizing their Black Friday deals is that they're rolling out different deals on different days. According to a press release the company posted to their website on Nov. 14, the deals will start on Nov. 17 and go through Nov. 24, which is officially Black Friday. The different deals don't have a set schedule, so you'll want to check the Amazon Black Friday site or your Amazon app to keep yourself in the loop. And this doesn't even get into what's going on on Cyber Monday — which is guaranteed to be a virtual door-buster on its own.
Even without Monday, there are some seriously good deals to find here, so prepare your wallets and get ready to hit refresh on that sales page. The press release highlighted some amazing deals on Amazon products in particular, including the Echo Dot for only $29.99 (which, the release points out, is the lowest price ever for Echo Dot); the Echo Plus for $119.99 ($30 off its normal price); and a Fire TV Stick with Alexa Voice Remote for $24.99.
Other big ticket deals? A 40-inch Smart TV for $279.99, and regular 32-inch dumb TVs for $69.99 (which is seriously like the cost of an extravagant Saturday night out at the bar. Think about it — one hangover less, one TV more). If you're into video games, there's also a $100-off deal on Playstation virtual reality bundles, which will hopefully keep you immersed in your favorite game through New Year's (at least).
There's also some other deals that you can find that aren't just a sale on specific products. If you're a Prime member making your first Amazon Restaurants order, you can get $10 off the order and free delivery (on qualified purchases, natch) on Amazon.com or Prime Now between Nov. 24 and Nov. 27.
You can also find great deals at Amazon Books stores if you prefer shopping IRL. Current cities that have Amazon Books stores are Seattle, New York City (on 34th St and at Columbus Circle), Los Angeles, Chicago, Boston (Dedham and Lynnfield), San Diego, San Jose, Portland, Bellevue (Wash.) and Paramus (N.J.).
Amazon is just one of the many places you can find incredible Black Friday offers, and I'd honestly prefer doing my shopping via the internet. I definitely do not want to deal with crazy mall people just so I can get a flatscreen TV for under 500 bucks.
I mean, every year there are fights, bad behavior, and even injuries — and that's a piece of the holiday "celebration" that I don't think anyone looks forward to. Isn't it way better to just hang out over the course of a long weekend, eating leftover turkey sandwiches until you pop and flipping through the deals online? Way more comfortable (not to mention safer).
So if I can avoid any mall or Wal-Mart or other monstrosity of a store on Black Friday and still get some seriously discounted electronics anyway, I will. And luckily Amazon is here to provide a one stop shop for all your Black Friday needs. And any other need you might have, for that matter.