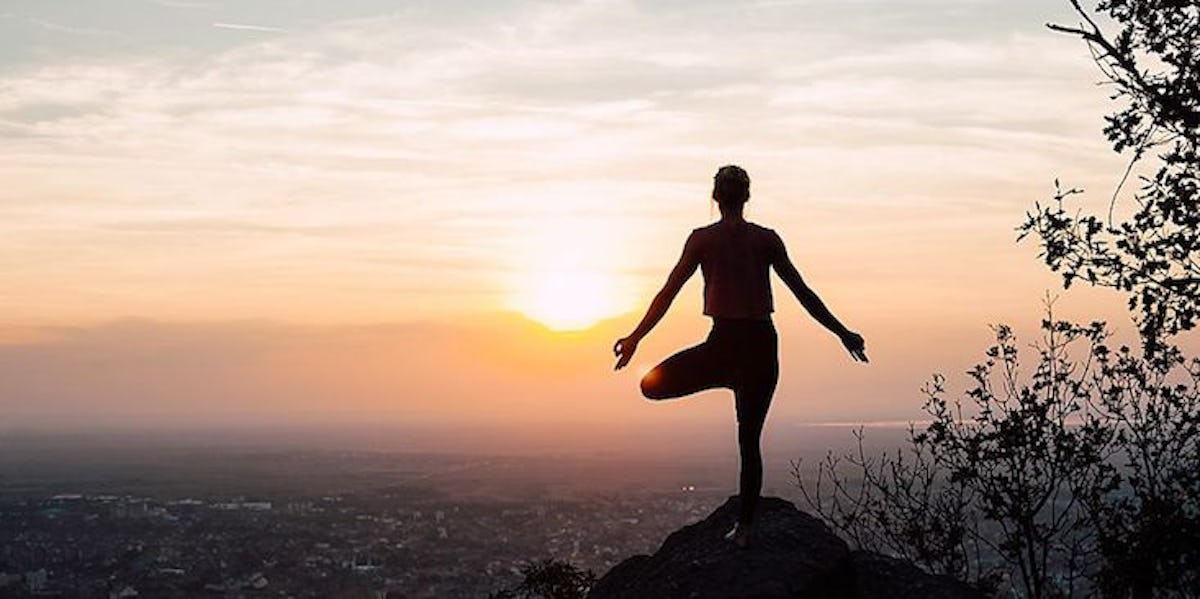 6 Yoga Poses To Help You Chill Out While Mercury Is Still In Retrograde
With the final retrograde of 2017 currently taking reign, you might find yourself feeling incredibly out of whack during this astrologically stressful time. Mercury is a mischievous little planet that seems to frequently enjoy wreaking havoc on, well, basically all of humanity. However, you don't have to feel totally helpless until Dec. 22. Rolling out your mat and flowing through a few yoga poses for Mercury retrograde will help you find your balance throughout the chaos.
From messing with your innermost emotions, to provoking inexplicable anxiety, to f*cking with your sleep schedule, the solar system's smallest planet sure knows how to do a whole lot of damage in a short amount of time. Literally every time I'm feeling totally unstable and not at all like myself, I check to see if Mercury's in retrograde, and sure enough, that little demon planet appears to be spinning backward.
But, as a yoga teacher, I know that the power of a grounding and soothing flow can cure just about anything, which is why I like to incorporate a few balancing and calming asanas into my classes and personal practice during each and every retrograde.
If the current retrograde is making you feel some type of way, try flowing through these six yoga poses during your practice to calm your mind and find your center.