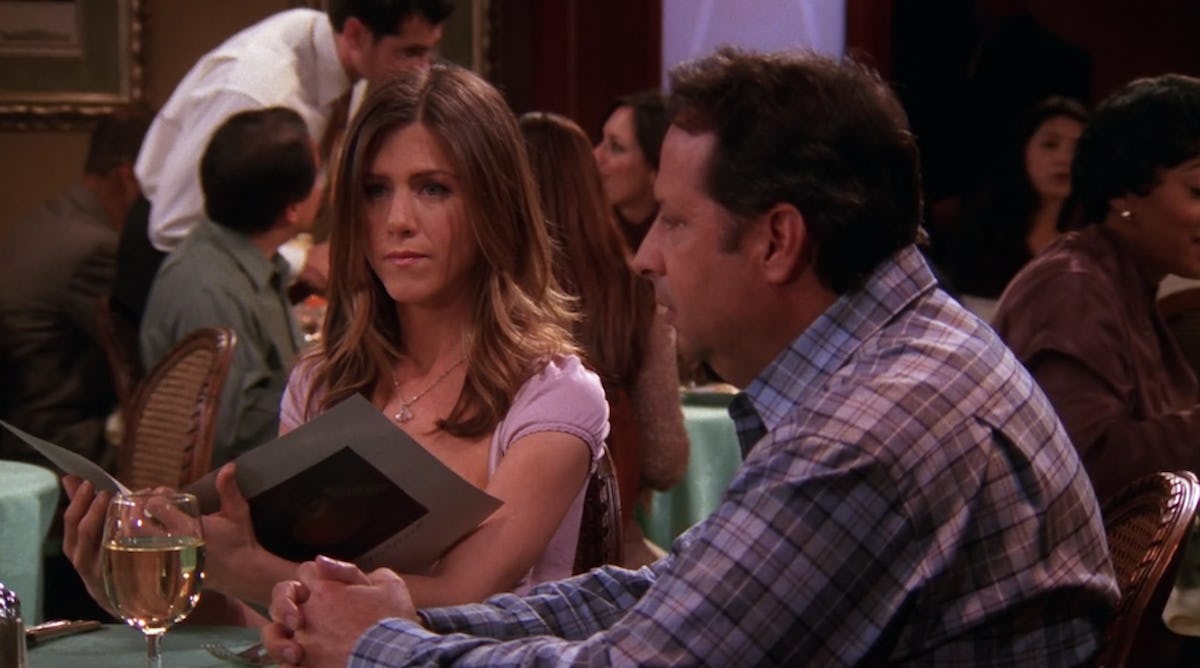 6 Of The Worst Dates On 'Friends' That'll Make Single People Say "Same"
NBC/Netflix
All my single ladies, put your hands up! Oh boy, the single life can be rough. In some ways, you're happy to have all the freedom to find yourself. You're hanging out with friends and hitting up happy hours on the reg, without a care in the world. But other days, having that special someone would feel so good. You may begin to feel lonely instead of just being alone (There is a huge difference, let's make that clear.), and start downloading the dating apps. Before you swear yourself off to the cat-lady life though, take a look back at some of the worst dates on Friends, that will have you laughing and saying, "same."
Before Rachel got off the plane and Chandler found Monica there was a whole run of bad dates and relationships our favorite characters will happily try and forget. Of course, there was Janice and her voice, or Paulo and his creeper vibes. What were they thinking?
Truth is, the single life can be rough, but finding your soulmate is incredibly worth the wait. You might have to kiss a lot of frogs before you land the date with Prince Charming, but it'll be everything you dreamed of and more when you do.
So, embrace the worst dates for being wonderfully weird and equally as terrible. If our favorite friends could live to tell the tale through these terrible dates, so will you.