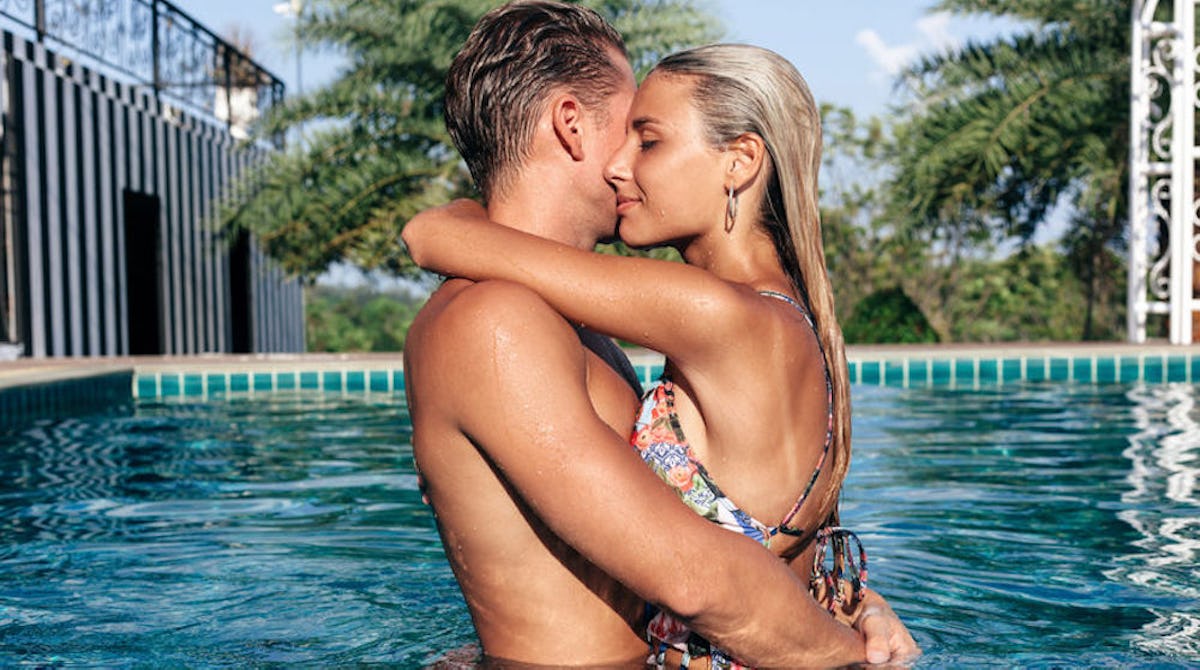 6 Totally Normal Things Everyone Thinks The First Time They Say "I Love You," So Relax
There's nothing quite like being in love. I mean, there's a reason there are so many books, movies, and songs about it. But if you're falling in love and you're getting ready to let your partner know, you might be feeling a little intimidated by your feels. No need to worry yourself, dear reader, because the following things everyone thinks when they say "I love you" for the first time will show you there's nothing wrong with what's going through your head right now — and that you're far from the first person to freak over saying the L-word.
Being in a happy, healthy relationship is exciting, and if you're feeling the love, then that's great. But if you're anything like me, then all then thoughts running through your head before saying those three little words might have you hyperventilating. You're probably feeling anxious, excited, or maybe even a little silly. But whatever the case, I can assure you it's totally normal.
If you still don't believe me, picture this: I told my now-fiancé I loved him for the first time with a Bitmoji. Yes, you read that correctly. I got so nervous, and overthought it so much, that I just blurted it with a Bitmoji. It's funny now, but if you want to avoid the embarrassment I felt then, read on. Remember: There's no wrong way to say "I love you"!