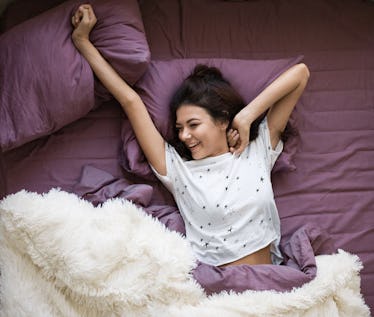 A Professional Napper Reveals 6 Ways To Get More Out Of Your Daytime Snooze
Taking a siesta is always a bit of a gamble, in my experience. No matter how hard I try, I can never seem to predict whether a few moments of shut-eye will be just the thing to invigorate me, or will just make me feel more tired. Luckily, a professional napper (dream job, IMO) has some tips for napping during the day that will ensure you don't need another nap just to recover from your first one. Am I the only one who's done that? No? Bueller?
According to Christopher Lindholst, nap expert and CEO of MetroNaps, knowing the right way to take a nap is key to waking up refreshed. And the potential benefits are more than just extra energy, he tells Elite Daily in an email. "If you take a nap regularly (at least three times a week), you reduce your risk of cardiovascular disease by almost 37 percent," he says. "There are also studies that have shown other cognitive benefits in terms of memory improvement and learning."
Unfortunately, though, even if you're someone who's lucky enough to have an entire hour to devote to an afternoon nap, Lindholst says you shouldn't nap that long if you want to maintain a healthy sleep schedule overall. "An afternoon nap should only be 15 to 20 minutes before 5 p.m.," he explains. "For people who are otherwise normal sleepers, brief naps won't negatively affect night time sleep."
If you're past due for your nap, here's what to do to make sure it's as perfect as possible.