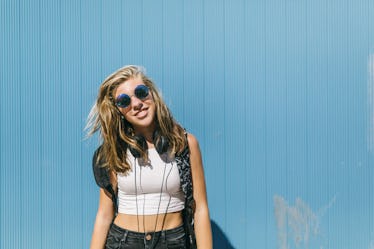 6 Things I Miss Most About Being A College Senior — So Listen Up, Soon-To-Be-Grads
Being a college senior is bittersweet and exhilarating, all at the same time. You're on the cusp of taking that next big step into the real world, but you can still enjoy all the perks of college life. And while I always thought that I couldn't wait to get the heck out of school (I crammed two majors into three and a half years.), I look back on that time of my life with so much fondness and nostalgia. I know that there are a ton of things you'll miss about college senior status that you should absolutely take advantage of while you can — so listen up, soon-to-be-graduates.
My last few semesters in college were some of the most memorable times in my life. I exponentially grew as a person, and I feel like those last few months were when I really became my true self. I loved being able to try new things, and enjoyed living in a place where I was constantly learning.
The last few months of your own college career are going to fly by within the blink of an eye. Make sure you take advantage of all of the unique college senior experiences that come your way.