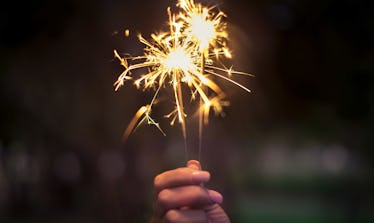 6 Things You Shouldn't Feel Bad About On New Year's Eve & Celebrate Instead
There are a lot of things to plan and give thought to when it comes to New Year's Eve. What you should wear, what you should be doing, where you are in your life; it's all really daunting. And the worst part about it is if you're not doing any of these things, you might be feeling down in the dumps. These New Year's Eve expectations can put a damper on your holiday, and you definitely don't want that. The New Year is meant for new changes, not to conform to what society or social media has told you you should be or what you should be doing. There are some things you shouldn't feel bad about on New Year's.
With everyone posting their amazing trips and parties 24/7, it's super easy to forget that, though. It's so normal to fall into the trap of seeing your life as half empty instead of half full. Finances or outside factors may prevent you from doing what TV shows and movies say you should be doing at midnight on the last day of the year. Instead of falling into that line of thinking, take another point of view and feel better about it!
So, don't feel bad this New Year's Eve if: