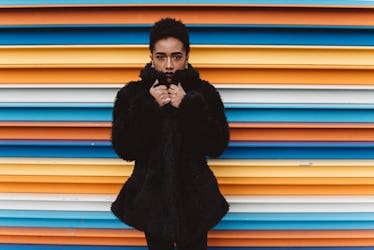 6 Things Not To Say To People Who Just Went Through Breakups, Because It's A Tough Time
It's no surprise that going through a breakup is pretty much guaranteed to suck, especially when a couple has been together for a while and saw a long-term future. When someone is going through such an intensely difficult time, having close friends around to help them recover can be really beneficial to the healing process. But while it might be tempting to be completely honest with your heartbroken friend about your own thoughts, it's important to keep some things to yourself. There are definitely several things not to say to someone who just had a breakup, and TBH, the list is pretty long.
When it comes down to it, being there for a friend who's just had their heart broken isn't necessarily about talking, but more about listening. Of course, there will be moments when they ask for your opinion or where it's totally appropriate to share any helpful insight that may be relevant. However, first and foremost, just being there with them in whatever way they need can be so immensely helpful. If you're trying to comfort someone who's become newly single, try to stay away from saying these common things that might end up making them feel even worse about the situation.