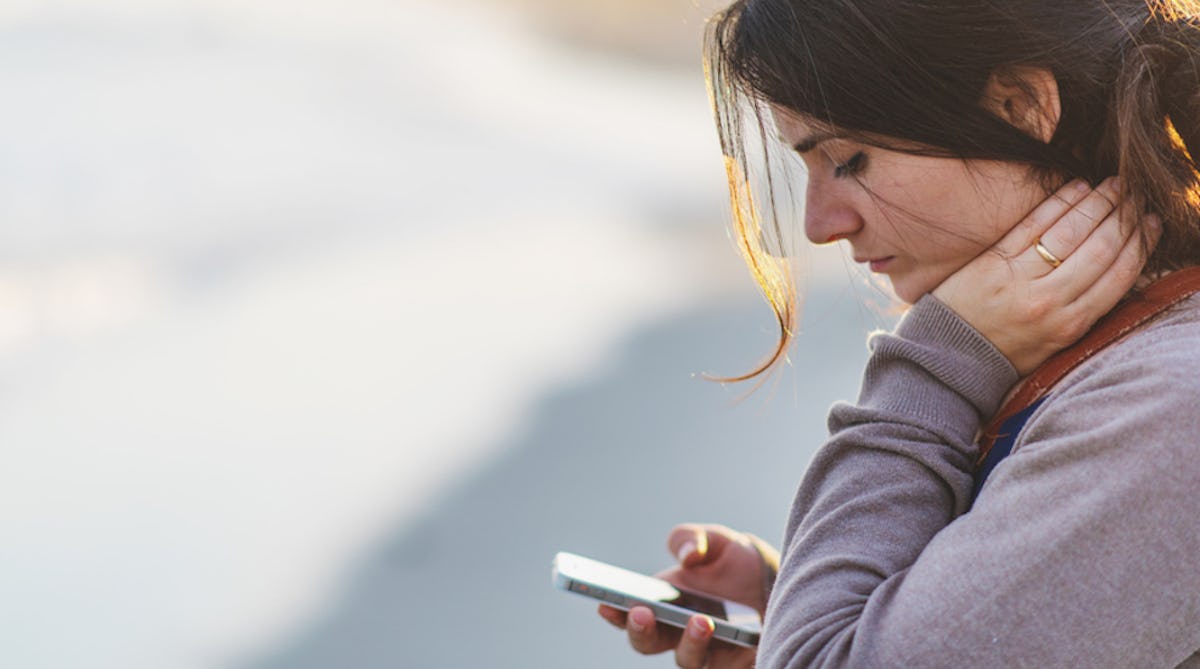 6 Kind Texts To Send Your Ex The Day After A Breakup If You Still Feel Unsettled
Breaking up is hard to do, especially if you still care about your ex. But not every breakup needs to be a bad one. Even if you're the one ending the relationship, it's still very normal to have leftover feelings for your ex, even more so if you were together for a long time. If you're wondering how they're holding up, whether you were on the giving or receiving end of the breakup, sometimes it's OK to reach out and check in. These texts to send your ex after you break up convey empathy without pity, care without romantic love, and concern without hovering.
Of course, it's super important to put yourself in your ex's shoes and wonder how you would feel if they reached out to you. It's all in the context of how you broke up. If you had a nasty fight and could both definitely benefit from some space, maybe you should hold off on reaching out, even if you really, really want to. If you were together for a long time and they took the breakup really poorly, the last thing they could want or need is a message from you so soon after ending it. If they broke up with you, and you didn't take it well, consider giving yourself some room to breathe.
Whatever your situation, it can be very tempting to crawl your way back into your ex's phone with a quick text, for any reason. If you're going to reach out, make sure you ask yourself what your intentions are and what you want to get out of the communication. If you decide to text, here are some suggestions for what you might want to say, depending on your situation.