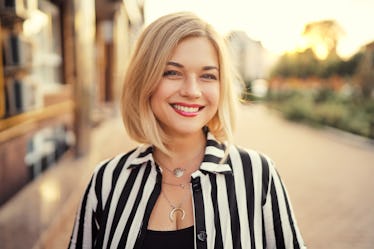 If Dating Apps Have You Burned Out, Focus On Self-Care With These 6 Tips
Shutterstock
Navigating the ever-expanding list of dating apps in search of your perfect partner can get real tired, real fast. If you're not meeting anyone you like, and all the swiping has you feeling drained and discouraged, you're not alone. Dating fatigue is a very real issue that tons of single people can experience. But implementing self-care tips for dating app burnout can be a helpful way to stay grounded while living the single life.
"When fatigue sets in, it's a good idea to take a break," Julie Spira, online dating expert and author of Love in the Age of Trump: How Politics is Polarizing Relationships, previously told Elite Daily. "Whether you set a defined time of three to five days [of rest], or just decide to take a walk or a hike to clear your head, pushing the pause button on dating will give you a fresh look at the process. Plus, new people will become single while you're out-and-about on your brief dating hiatus." Dating can easily start to feel like a marathon, but it's important that you don't let it eat up all of your free time.
Jenna Birch, strategic advisor for Plum dating app, previously told Elite Daily that focusing an excessive amount of energy on finding a partner isn't a sustainable approach to dating. "It's not a test or a race to see how fast you can find a new flame," said Birch. "You can go on a dating hiatus, and just focus on yourself. Constantly scanning rooms and browsing apps for new dating prospects can make single life less fun." If you think you might be experiencing dating app fatigue, here are some ways you can practice self-care.