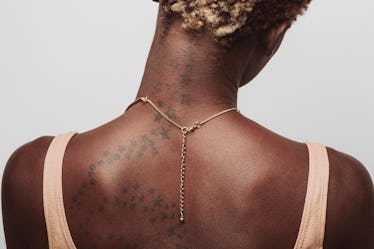 6 Women Reveal The Burning Questions They Have For Their SO's Exes & They're Juicy
Thinking about your significant other ever having been seriously romantically involved with anyone else can, quite frankly, be gross. I mean, hey, maybe it's just me, but I'd prefer to exist in a world in which my boyfriend has never quite loved anyone with the same depth that he loves me. Obviously he has exes, but I just choose to live my life in blissful ignorance of that little factoid. I'm sure many people in relationships can relate to this school of thought. But, if given the chance, would you have any questions to ask your partner's ex?
If they could provide you with some unprecedented insight into the psyche of your bae, would you take the bait? What would you even ask? Well, in a recent Reddit AskWomen thread, ladies shared their responses to the latter and, trust me, you're definitely going to be wondering what your partner's ex's responses to these questions would be.