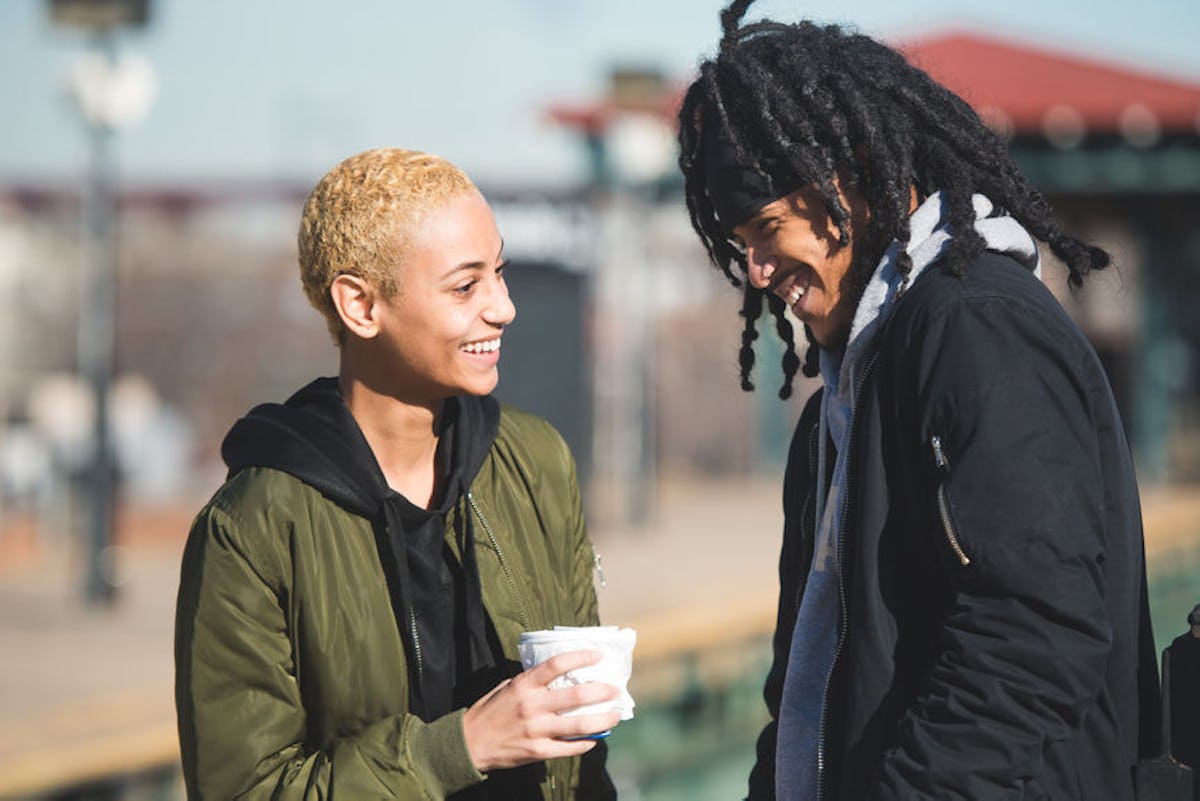 6 Questions About Their Family To Ask On A First Date, So You Can Really Get To Know Them
First dates are a great time to focus on getting to know someone new, but asking the right questions can either make or break a first-time meeting. Although it's important to realize that every person and first date is different, there's nothing wrong with keeping some standard questions in mind. Figuring out the right questions about their family to ask on a first date that aren't too intense or personal can be tricky, because you never know what to expect. People who've had traumatic, or difficult childhoods might be reluctant to get into the details with someone they've just met, and that's totally understandable. That said, finding out details about their family can be very telling, especially early on.
How someone grew up has a pretty sizable effect on who they become and how they move through the world. It's hardly a secret that many insecurities and hang-ups can be linked back to childhood experiences and family dynamic. That's why getting to know someone's family background can alert you to potential character traits and red flags. However, it's usually a good idea to hold off on judging someone too much, especially after a first date. First dates aren't the time to get into anything too deep or uncomfortable. Instead focus on sussing out whether or not they're someone who you'd like to spend more time with.