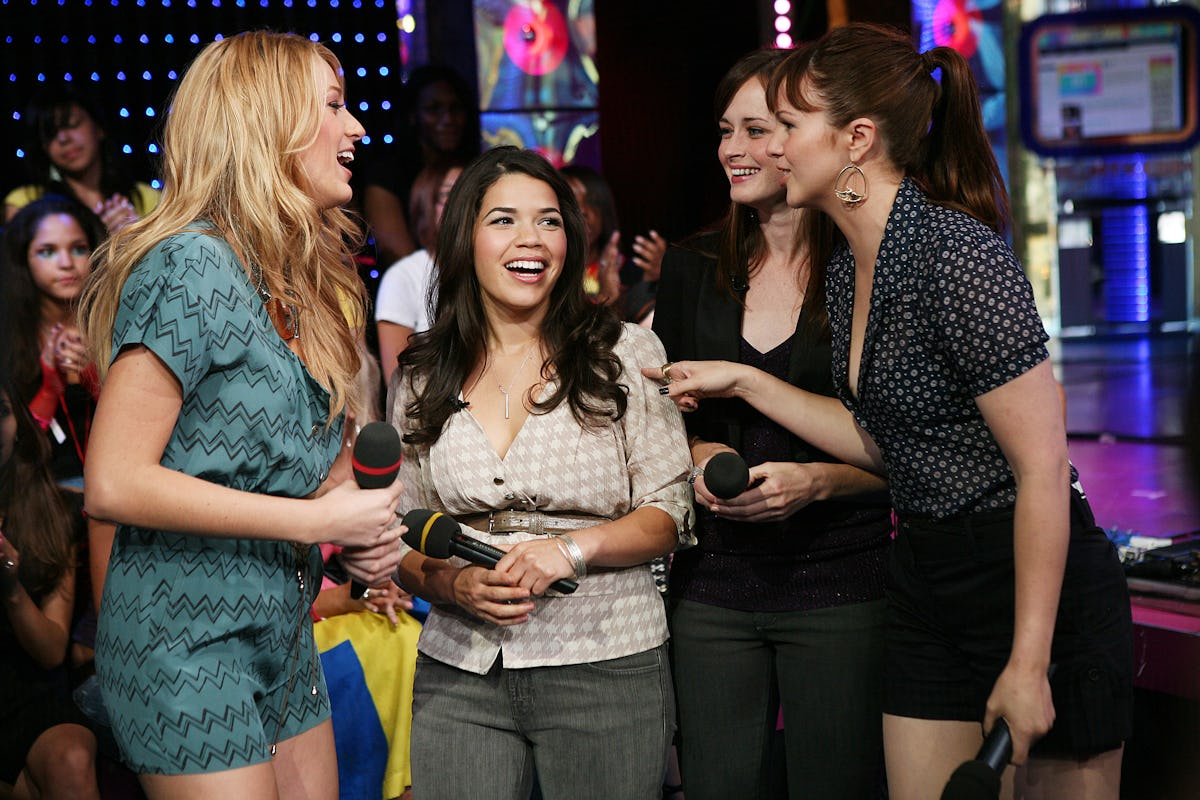 6 Moments From 'Sisterhood Of The Traveling Pants' That Made Us All Want To Be Part Of The Girl Squad
Scott Gries/Getty Images Entertainment/Getty Images
The Sisterhood of the Traveling Pants girl squad is the definition of friendship goals. We all wished we could be besties with Carmen, Tibby, Bridget, and Lena while watching the movie. Just seeing these four girls be there for each other over and over again made us long for that kind of epic girl squad in our own lives. The first movie brought on a pretty dramatic summer for each girl, but they made it through with their friends and those special pants by their side. There were several moments from The Sisterhood of the Traveling Pants that made us want to jump through the screen and chill with these lovely ladies.
Maybe you're blessed with an undeniably special girl crew who is just like the sisterhood IRL, and during these seven moments you thought to yourself, "Same." No matter what, we're all very envious of the powerful bond these four women have with each other throughout the movie. I mean, it even started at birth when their mothers met in a prenatal exercise class, and gave birth within the same week. If that's not the fates saying these four ladies should be together forever, then I don't know what is.
The bond we see in the movie is totally real since Alexis Bledel, Amber Tamblyn, America Ferrera, and Blake Lively still seemed to remain friends even after the Sisterhood movies came out. Whether you have a special crew very similar to the sisterhood, or you don't, we all were wishing we could fit into those magical pants and be a part of this solid group of girls.