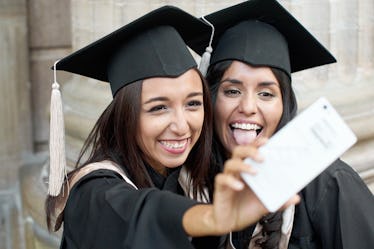 6 Key Lessons You Learn In College That'll Stick With You Way Past Graduation
Before heading off to freshman year, your parents might have told you that college will be the best four years of your life. Those of us who are incredibly close to graduation, or have already graduated, know that college is truly an unforgettable experience. It may not have been the best four years of your life, but there's no denying that it taught you so many things inside and outside of the lecture halls. Truth be told, some of the lessons you learn in college will stick with you long after you receive your diploma.
I'm graduating college this year, and as I try and make sense of how these four years went by so quickly, I'm left with one emotion above all others: surprise. I'm surprised at all of the important life lessons I've learned, and surprised at the person I've become in such a short amount of time. My overall college experience was over, in really, a blink of the eye.
Although my time in college may be coming to a close, I'm content in knowing that there are countless memories and lessons I'll take with me. After shedding some sad and happy tears at graduation and hugging your college besties so tight, I'm pretty sure you'll also see the many things you learned in college that'll be applicable throughout your life.