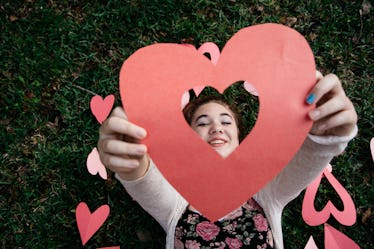 This List Of 6 Crushes You Definitely Had Growing Up Is So Freaking Accurate
It took me all of 10 years to get over my high school crush — as in I only got over him a few months ago. He popped up as a suggested friend on Facebook (um, no thanks) and I could tell from his photo that he's now happily married with kids. No thanks to that, too. It's weird that high school crushes seem to linger for years when I can barely remember the last name of that guy I went on an actual date with two months ago.
In addition to the family man Facebook so desperately wants me to befriend (again), I can still name every single one of my adolescent crushes and the streets they lived on at the time. Imagine the things I could accomplish if I freed up the file cabinets of my brain dedicated to storing that useless information. Help me out here, science?
Anyway, my high school track record of crushes looks a lot like a 2000s reboot of The Breakfast Club — without the awesome soundtrack or a cute, long-haired rebel thrusting his fist in the air because he finally won me over. A brain, an athlete, a basket case, a princess, and a criminal. OK, so the kids who tugged at my heartstrings in high school weren't exactly like this, but they came pretty close. These are the six high school crushes I'm almost certain we all had at one time or another.