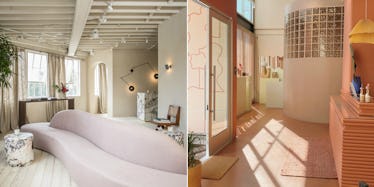 6 Instagrammable Spas In LA That Are Worth Booking A Flight For
Shani Darden/The Things We Do
When I moved to LA, one of the things I looked forward to the most was being able to try a bunch of different beauty treatments from all the legendary aestheticians, facialists, and cosmetic tattooers who live in the city. As someone who also works in the beauty industry, I was so excited to experience their treatments IRL because I had only heard the best things. What I didn't expect is that these places are also some of the most Instagrammable spas in LA.
These masterful technicians are not only super thoughtful about their craft, but also how they present their business to their customers. When you step inside each of their businesses, it's like stepping into a world of zen, or whimsy, or fun, or serenity. Whatever vibe they want to portray, they do so with their decor as well as their services.
I feel so lucky that I've been able to have these amazing women touch my face and teach me more about how to care for my skin, while helping me glow a little brighter in the process. If you're heading to LA soon, you should definitely book a service with one (or all) of these amazing women. And if you're not coming to LA soon, I strongly suggest that you book a flight ASAP.