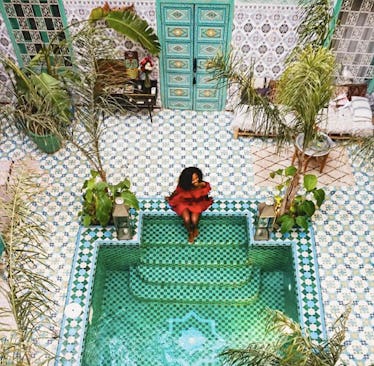 A Travel Blogger Reveals The 6 Things To Remember Before Your First International Trip
So, you're about to take your first international trip? Congratulations! You're in for a real adventure, and will make memories that you'll cherish for a lifetime. It's one thing to visit a new destination, but it's another thing to leave your home country behind for the very first time. By now, you've probably spent hours researching this dream trip. You've watched one travel vlog after another, and you've got a Pinterest board dedicated to restaurants and excursions you want to experience during your getaway. Travel requirements differ depending on where you're jetting off to, so here are some important things to remember for your first international trip, if you want everything to run smoothly.
On the one hand, there's nothing more exciting than exploring a new country for the first time. On the other hand, crossing into the unknown can feel a bit intimidating. Different countries and cultures can feel worlds apart than what you're used to back home on the daily. Travel is often unpredictable, and the idea of being in an unfamiliar setting can be stressful. There's no way you can plan for every single scenario, but you can do your best to be prepared. If you're about to embark on your first trip abroad, there are some things you should know before you leave.