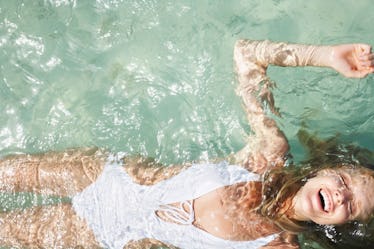 Experts Reveal The 6 Habits That'll Make Your Life So Much Easier When You're Stressed AF
A friend of mine recently posted an SOS on Facebook asking if anyone knew where she could get her money back on this thing called "adulting." My initial reaction was to literally LOL because, seriously, it's getting pretty expensive. Then I gave it some serious thought, and it's true: Being an adult translates to hard work, eaten paychecks, and stress headaches. But here's the thing: Just because you have to work hard to make a decent living, doesn't mean life itself has to be such a struggle. There have to be some habits that make life easier, right? Now I'm the one asking for a friend.
In all honesty, though, you probably don't even realize the stuff you're sweating in life isn't actually worth the stress. But even if you're well aware that whatever's eating at you is only a minor indiscretion, sometimes you just can't help but freak TF out about it. Believe me, I may be a firm believer in trusting the process and all that mumbo-jumbo, but I also have a lot of built-up anxiety, so I get it. Unfortunately, most things in life aren't always under your control, but there are some really clever behaviors you can adopt right now that can make your life so much easier. To help get you started, here are a few expert-approved tricks to take into consideration ASAP.