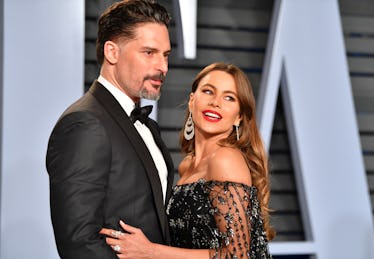 6 Celebrity Couples Who You Didn't Know Were Set Up By Friends
Dia Dipasupil/Getty Images Entertainment/Getty Images
There is no right way to meet someone these days. Dating apps, bars, and even social media are all viable ways to meet a significant other. But perhaps one of the oldest ways people used to get together is actually still successful. I'm talking about setups, folks. Whether or not you've ever been set up by your friends, you probably know someone who was and you might not have the best opinion on the dating tactic. However, these celebrity couples who were set up by friends are basically the only proof you need to know that setups can totally work!
Obviously, blind dates aren't successful all the time, but when they work, they work well. If you're single and looking to date someone, don't rule out the possibility of your friends finding someone special for you. After all, your friends know you, and they've seen you in other relationships. Odds are, they know what you're looking for and just want to see you happy.
Of course, this isn't to say that you should blindly put your trust in the hands of your friends to find you the love of your life, but you never know! If it can work for these celebs, then anything is possible.