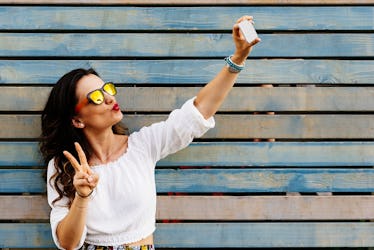 6 Best Weekend Trips To Take By Yourself & Not Feel One Bit Lonely
Solo travel is trending right now, and it's easy to see why. Women want to see the world and they're doing whatever it takes to make it happen, with or without anyone by their side. Solo travel feels quite different than traveling with friends and family. You get to make the rules, step outside your comfort zone a bit, and meet new people, all on your own terms. Sounds like a pretty great way to travel! Ironically, solo travel isn't necessarily about being alone. You can make so many friends along the way! Check out the best weekend trips to take by yourself if you don't want to feel lonely.
At first thought, solo travel might sound intimidating. You may worry about getting bored or feeling lonely. Surprisingly enough, you'll discover that solo travel will offer you plenty of opportunities to create new friendships. You can meet locals that will be happy to show you the best spots in their cities, or you can meet other travelers who simply want to enjoy their vacation just like you. There are certain events, destinations, and settings that make it easier to meet people when you're traveling solo. If you want to go solo without feeling alone, then start here.