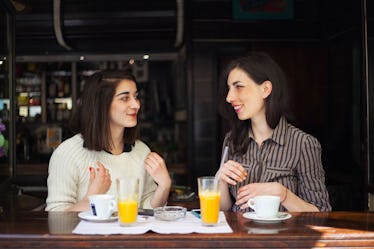 6 Best Places To Go In A New City Alone When You Want To Meet New People
Whether you're traveling alone or living in a new city alone, meeting new people can be a challenge. It can be intimidating to show up to places or events by yourself, but it's definitely worth the try. You never know if you'll run into your next significant other or meet your new bestie. With a ton of social media apps, it can seem difficult to actually meet someone new, and hit it off, in real life. However, there are so many places you can seek out for new faces. Here are the best places to go in a new city alone when you want to meet new people.
I strongly believe that strangers are just friends we haven't met yet. We bypass so many new people every day who could be our next friend and it's just a matter of starting the right conversation. If you need some girl time in your life, or simply want to meet someone with similar interests, then you've gotta get strategic. Certain settings make it easier to strike up conversations and meet likeminded people. You might have to step outside of your comfort zone a bit, but you'll be so glad you did. Head to any of these six places if you're searching for your a new partner in crime.