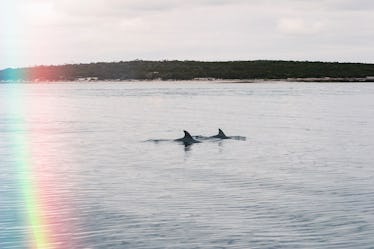 6 Animals That Barely Need Sleep & Basically Have The Greatest Superpower Of All
It doesn't matter if you prefer waking up at the crack of dawn or lazing in bed until noon. All humans need, on average, six to eight hours of quality sleep every night. In other words, the less you sleep, the more mentally and physically inept you are. So how, then, are there animals that don't need sleep, that can hunt prey, communicate with and woo their potential mates, and play around to the best of their abilities? Like, am I missing something here?
According to Love Nature, we spend one-quarter of a century asleep by the age of 75. That's 25 years of straight snooze time. Am I the only one who thinks that is a significantly unbelievable waste? Granted, sure, humans need sleep to thrive, so that our brains can operate properly and our physical bodies can move without collapsing and all that jazz, but that's a huge chunk of time and energy that could be spent traveling the world, meeting interesting people, eating all the food, and watching all the Netflix.
Alas, our bodies just aren't really well-equipped to seize the day and live life to the fullest when we're heavily lacking in the sleep department, which just further proves setting a bedtime and sticking to it is vital if we want to perform well at the office, ace that history final, and keep an active social life. Some animals, however, are off the hook here, and it's totally OK to admit you're low-key hating on their superpowers.
Because these miraculous creatures have to deal with things like predators and hunting for food, sleep doesn't top their list of priorities and, luckily for them, it's a non-issue for these six animals if they aren't catching as many hours of Zs as their human companions.