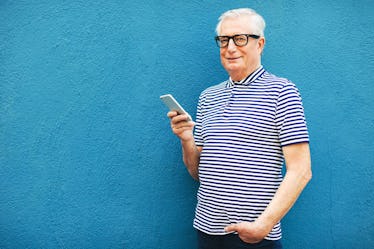 5 Most Stereotypically "Dad" Ways Dads Have Gotten Involved In Their Kids' Love Lives
My dad is a big guy. I know people say this all the time and it's true when you're a kid because your dad's probably the biggest guy you know but, like, my dad is so tall that it's always the first thing people mention when they meet him. I expected he would be one of those dads who have gotten involved in their kids' love lives so when I first started dating, I 100 percent planned to use this to my advantage.
I wanted my dates to be intimidated by my dad so they'd always be nice to me. In hindsight, this was silly because anyone you date should be nice to you regardless of your dad's looming presence. But anyway, that's what I wanted. That's not at all what I got. So far, all my dad has managed to do is become lifelong friends with my boyfriends and help them with their business plans. Yes, this has happened on more than one occasion.
My dad will tell you that this is all because of his work in human resources, which has taught him to "manage the response you're likely to get from other people." Imagine being 8 years old and complaining to your dad about a fight with your BFF for his response to be, "Manage the response you're likely to get." I was not amused. With time though, I grew to appreciate his process. He's just a nice guy and scare tactics (as much as I'd love him to use them to ward off f*ckboys) just aren't his thing.
Believe me, though, everyone's dad has a thing. Here's how five dads have gotten involved (subtly and not-so-subtly) in their kids' love lives so watch out!