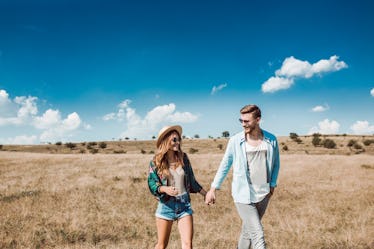 5 Valentine's Day Travel Experiences That'll Bring You & Bae Closer Than Ever
What better way to spend Valentine's Day than by doing something special with the love of your life? This romantic day is meant for the two of you to dedicate quality time to each other and celebrate your relationship. You may be looking forward to a cozy night in making heart-shaped pizzas, or heading out to your favorite wine bar for tapas and merlot. But if you haven't made your plans quite yet, consider checking out some of the best Valentine's Day travel experiences that'll bring you and bae closer than ever.
I think many of us dream of traveling to faraway lands with the person we love most. Travel introduces you to new sights and feelings that are amazing when experiencing it all with another person. You'll grow closer, and maybe even learn more about each other along the way. Being in a new environment can create a deeper sense of intimacy and a greater appreciation for the person who's stuck by your side all this time.
Unlike material things, these memories will last forever, and that's what makes travel the perfect Valentine's Day gift. If you choose to travel this Valentine's Day, here are some experiences that will make you fall in love all over again.