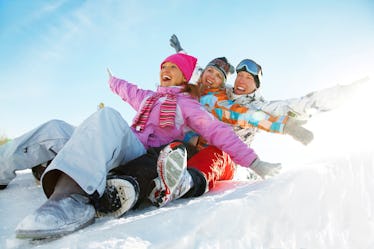 5 Unique Things To Do In The Winter If You Don't Ski, But Still Want Snowy Instas
The snow is falling, and North Lake Tahoe is calling. From the most stunning landscapes, to some of the coolest bucket list adventures ever, North Lake Tahoe is the dreamiest place to escape to this time of year. Pack your bags, gear up in your snow jacket and boots, and experience the true beauty of this fairy tale-like winter wonderland up close. To give you some inspiration for your upcoming trip, here are a few unique things to do in North Lake Tahoe if you don't ski, but still want to score the best snowy pics for Instagram.
Thanks to its grand mountains, North Lake Tahoe is a popular ski destination. However, this destination has snow much more to offer to travelers who aren't so keen on hitting the slopes. Maybe skiing just isn't your thing, or maybe you just want to switch things up and have a relaxing getaway this winter. Either way, there are plenty of treasures and photo opportunities for you to enjoy instead.
There's something for the besties who are searching for adventure, the couple that wants to unwind, and the family who wants to go sightseeing. North Lake Tahoe is a picture-perfect paradise for everyone who wants to play in the powder.