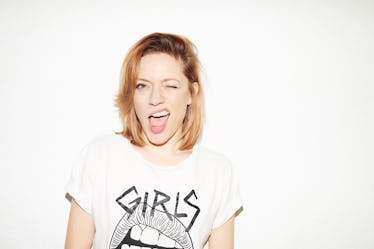 5 Things You'll Notice About Yourself If You're Ready To Date Again, So Get Excited
When a relationship ends, it can take some time before you feel ready to start dating again. It might take longer for some people than for others, and that's OK! There's no set timeframe in which you must get back out there. There are, however, several things you'll notice about yourself if you're ready to date again, and honestly, noticing these things feels so liberating. When you're ready, you're ready — whether it takes days, weeks, months, or years. You do you! Take as much time as you need.
If you start to feel like you may be ready to re-enter the dating world, you may wonder how exactly to go about it. Do you create profiles on every dating app again? Are you supposed to go out and sit somewhere in public and wait? What comes next? "Put together a dating action plan; how you plan to share with close friends that you are looking, figuring out your on and offline plan and figuring out how much time and money you are willing to put toward it," Stef Safran, matchmaking and dating expert, tells Elite Daily. But before you take that leap into dating again, keep an eye out for these five things about yourself that can be indicators you are so ready.