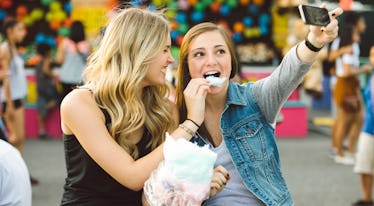 Don't Even Think About Becoming Exclusive Until You Know These 5 Things About Your Partner
Once you start dating someone new who gives you the feels, it's likely not going to be long before you start to think about the possibility of being exclusive. And while modern dating rituals allow this period of uncertainty to be dragged out for an excruciatingly long time, sometimes taking things slow before jumping into a commitment isn't the worst thing. There are a bunch of things to know about your partner before making the decision to start seeing them exclusively, and taking your time helps you get to know them better.
Whether you like it or not, chances are you aren't being your most relaxed and genuine self until many months into dating someone. That's not to say the person you're seeing is purposefully being suss, but when you're dating someone you really like, it can be very easy to focus on being agreeable rather than keeping things completely 100. In other words, if South Park is their favorite show and you are really feeling the love juices, you're probably going to avoid mentioning how you think it's one of the most vile shows on the planet. But six months down the line and two seasons later, you're much more likely to be honest about the fact that you hate the show and request that they never watch it in your presence again. And if you're really unlucky, you could end up finding something out months later that could really complicate things. To avoid this, it's never a bad idea to make sure that at the very least, you know these five things about your partner before making your relationship official.