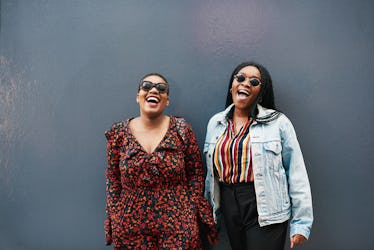 5 Creative Sister Date Ideas To Plan This Spring When You're Both Broke AF
There are very few things my sister and I agree on. Seriously, we butt heads on essentially everything, from our phone backgrounds (why am I not on your background, too?) to our weekend plans, to what Netflix show we should marathon together next. At this point, none of our fights are even hostile — I think we just like to disagree. But the one thing we can agree on is how much we love the spring season — like, a lot. Unfortunately, springtime isn't always easy on our budgets. When the snow melts away and the beautiful flowers begin to pop up, you tend to want to get out of the house, and that can be so hard on your wallet. That's why it's important for us to find cheap AF things to do with your sister in the spring.
If you're anything like me and my sis, you're with her at least half of your week, so you need some fun stuff to do that's not going to break the bank. Between Netflix and baking, you start to feel out of ideas pretty quick. What's a girl supposed to do? Luckily, there are a million things for you to do, and these five cheap sister dates are just the beginning to an awesome season.