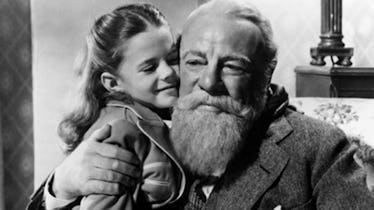 5 Thanksgiving Movies On Amazon That Will Keep The Festivities Going
20th Century Fox
When Thanksgiving dinner is over, what is the best way to spend time with the family? While some will assuredly be getting ready to go hit the pre-Black Friday sales, the more sensible online shoppers will wait for Cyber Monday and stay home in the warmth, curled up on the sofa. For some, it's time for football. But for the less sports-inclined, there are plenty of Thanksgiving movies on Amazon to rent. It's a perfect way to laugh, cry, and spend time with the family without actually having to have any serious conversations.
Most people turn to Netflix to stream movies and TV shows, but for reasons only knows to the mysterious senders of red envelopes, the pickings are slim when it comes to Thanksgiving fare. Hulu has some stuff, but their real priority has always been TV shows more than movies. For those not quite ready to try renting from YouTube, the best option for instant gratification is to plug in an Amazon firestick and start surfing Amazon's rental catalog for something everyone can agree on.
I've gone through the list of movies Amazon currently has available for rental this year. Here now are the top five choices for a Thanksgiving-themed film that will make the whole family feel good.
This article was originally published on