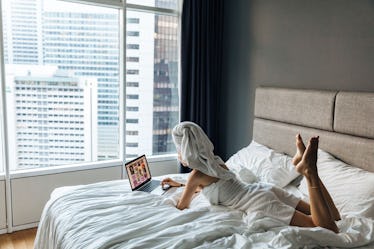 5 Telltale Signs It's Time To Ditch Your Roomies & Move In Alone
Living with roommates can be a lot of fun. You always have someone to come home to and talk about your day with. They are there to support you when none of your other friends can be with you, and share the subtleties of living away from home. But there comes a time in every #GirlBoss's life when she has to decide when it's time to take a chance and live on her own. If you've been battling some conflicting reasons to stay with your roomies or to go, here are six telltale signs it's time to live alone and move into your own place.
There might not be anything wrong with your roommates, and not all roomie situations have to end badly. You might just be at that point in your life when you're ready to live on your own, and that's totally normal. Sometimes, it's just time to move on to the next big stage of your life.
Living on your own can be extremely liberating, as it teaches you a lot about yourself. You learn what you need from your space, how you like things set up, and what your tastes are. (You're holding onto the cheap coffee table for now, but you best believe that you're going to be picking up a swankier one when the time is right.) If you've been thinking of moving into your own place and leaving the days of roommates behind, consider these five things.