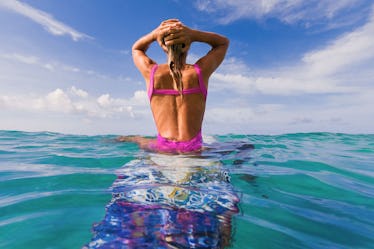 The Most Peaceful Places On The Planet To Vacation For Complete Relaxation
Self-care is crucial. When's the last time you took some time to yourself? Sometimes, you've gotta take a step back from life's daily demands and relax. There's nothing wrong with taking a break so that you can come back feeling better than ever. You can spend time with your loved ones, catch up on old hobbies, or spend time doing absolutely nothing. It's time to treat yo' self to the vacation of your dreams. These peaceful places to vacation will make you give you all of the serenity you need.
Sometimes life can get really stressful, so travel is the perfect escape. You get a chance to step outside of your routine, experience new things, and meet new people. All of the excitement really helps you live in the present and enjoy every single moment. You're able to leave your worries behind, and I honestly can't think of anything better. When you take time to relax, you can spend time doing things that you love. You'll finally be able to finish that book, gift yourself a spa treatment, enroll in a yoga retreat, or simply take the time to sleep in. These peaceful vacation destinations will give you everything you need and so much more.