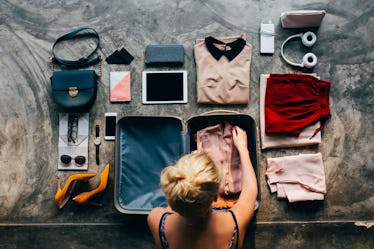 5 Mistakes You Really Don't Want To Make When Packing For Your Next Trip Abroad
One of the most challenging things about traveling, whether for business or pleasure, is knowing how and what to pack for your trip. I have been traveling abroad for over 10 years, and am only now seeing things I pack (and steps I take to pack) that really are unnecessary. I have tips and tricks that I do now that help me breeze through security, feel at home while away, and keep me fully prepared for any occasion. As a travel expert, I can show you the typical packing mistakes to avoid on your next trip abroad.
Whether you're thinking of adventuring through Europe, exploring Southeast Asia, or going on an excursion to South America, I can assure you these tips will allow you to bring the necessities, without going over the coveted weight-limit. Overpacking is not only cumbersome, and unnecessary. (Once you're abroad it's also extremely expensive!) Baggage fees for overweight luggage can often be as much as the ticket itself, which should make you rethink the fourth pair of heels you're packing that you swear you can't live without. Just stick to these guidelines and you should have no problem checking your bag, carrying your things, and having exactly what you need while you're abroad.