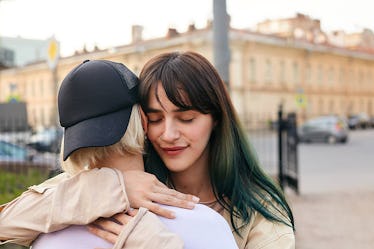 5 MBTI Personality Types That Will Put You First, No Matter What
When it comes to #relationshipgoals, selflessness is one trait that ranks high on the list. After all, who doesn't want a partner who cares deeply about your desires — so much so that sometimes, they're willing to put their own aside? It's worth knowing that certain Myers-Briggs personality types that will put you first, no matter what. And needless to say, this quality can definitely play an occasional role in your relationship satisfaction.
There are lots of situations in which this trait can come in handy, like when your SO orders some tom yum soup since they know you're craving Thai (even though they wanted pizza), stays up late to help you prepare for a work presentation (even though they have to get up early), or makes sure you finish first during sex.
This rare form of selflessness comes naturally for certain MBTI personality types. Interestingly enough, those types share many common traits. For example, they tend to be Feeling — and that's no surprise since this makes you more likely to be driven to make decisions based on your emotions and the people involved.
Looking for a partner who makes your needs a priority? Then consider dating one of these five MBTI types.