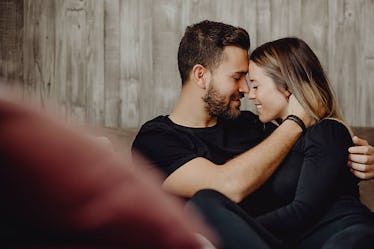 4 Shared Values Every Relationship Should Have If It's Going To Last
Every couple is different, and there are a million little things that can contribute to a happy, healthy relationship. Only you and your partner really know where your relationship stands and what your future may hold, but, there are certain important shared values every relationship should have in order for a couple to make things last. According to Fran Greene, relationship coach and author of The Secret Rules of Flirting and Dating Again with Courage and Confidence, "Sharing values is crucial for a relationship to thrive and grow."
"Shared values are the 'superglue' of all relationships," Greene tells Elite Daily. "Think of shared values as the foundation of your home. The foundation is crucial for your house (relationship) to grow and get better with time," she explains. "Shared values keep you together during the difficult times and it will bring you joy during the high points of your relationship. Although values can be tweaked, they cannot be changed. They define who you are. Couples must share similar values, otherwise they will live in perpetual disappointment and resentment."
But what are some values that you and your partner should share in order to have a solid foundation? They're more complex than you might think.