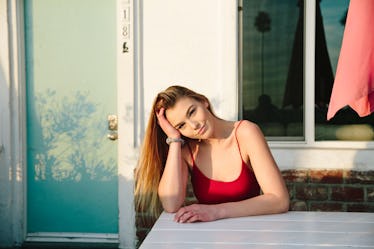 5 Fears You Should Never Have About Living Alone In Your 20s
The first time you move into your own place in your 20s is an exciting one. You can completely customize a space to make it all your own, and settle into your life as a true adult. Nothing will be there to distract you from being your most productive self, and you'll have the time of your life creating your own little haven. And while going out and living by yourself for the first time can sometimes seem intimidating, there are definitely a few fears you should never have about living alone in your 20s.
Living alone for the first time can be quite the transition. You won't have a roomie or family there for constant company, and you won't have anyone by your side to make cleaning day much more fun. But until you live on your own, you can't appreciate the true beauty of it. It can be a once-in-a-lifetime experience.
Your 20s is such a formative time in your life. You are becoming the person you're meant to be, and living alone allows you to express and explore your true self. You'll learn what you really love, what you really hate, and how the real you wants to set up a day-to-day routine. If you've considered taking the leap to move into your own place, there's no better time to do it than in your 20s.