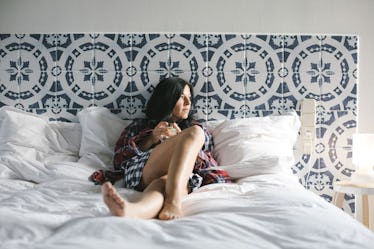 6 Things To Do When You Want To Live Alone But Not Feel Alone
Growing up means moving into a place of your own. And when you take the leap to live without roomies, if can be a little intimidating at first. Adjusting to life on your own is a huge transition, even if you feel like you're crushing it in every other aspect of your life. If you're worried about getting homesick, I have a couple of tips on how to not feel alone when you're living alone.
Although having time to yourself is so important (and seriously necessary after a long work week), company is always welcome in your space. Whether that comes from your family, your BFFs, or even a new furry friend, you should have some support in this new chapter in your life.
Though feeling alone at times is inevitable, don't be scared of living on your own. You'll learn so much about yourself, and you'll finally have the opportunity to grow into your true self. (You'll also get some practice decorating your future home, and can test drive all of your ideas from Pinterest in this apartment.) Flying solo is an exciting, thrilling part of growing up, and you'll feel like you're really #adulting when you make the move.