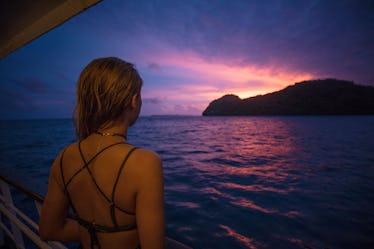 I Travel For Half Of The Year & Mastered The Best Ways To Save Money While On The Road
You're likely aware of the fact that traveling can be pretty expensive. Hotels, flights, activities, and tours tend to add up real quick, and even if you can save up enough to take the trip, you still have to think of the money you'll be spending once you arrive at your destination. I'm on the road for at least half of the year, and on a plane at least every other week, which can put a serious dent in my back account. Over time, I've figured out some easy ways to save money while you're traveling that really carry me through my trips.
It's definitely challenging to keep your spending in check when you're on the road, but these tips and tricks help me stay a little more money conscious. A huge thing to keep in mind is that convenience can often mean more expense, so things like ride service apps and room service should be avoided as much as possible.
Needless to say, if you're taking any trips in the near future and want to figure out how to stay within your travel budget, try following a few of these rules that I set for myself that actually work. Happy travels!