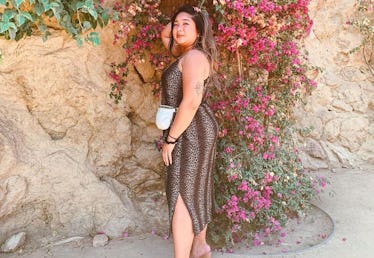 These Unpredictable Travel Souvenirs I've Collected Have Kept My Adventures Alive
Having been to 10 countries so far in 2019 — and at least a handful more to go before the end of the year — I'm no stranger to gift shops. From airports, to little hole-in-the-wall spots, to giant mega stores in a city's touristy hub, I love searching for things I can bring home to remind me of my travels. But I've actually never been one to bring home typical mementos like bottle openers, magnets, or postcards. Over time, I've found different kinds of cool souvenirs to collect when you travel that make the memories last.
Now that I think about it, I actually don't have any super touristy souvenirs in my home. I have necklaces that came from places as far as the Maldives and as close as Puerto Rico, a fragrance diffuser from Israel, an incense holder from India, and even a skin healing balm from Portugal. These unique souvenirs have had a major impact on how I remember my trips and how I carry those memories with me. Though some of the mementos won't last forever, having something that allows me to bring the destination home with me helps keep my adventures alive.
If you're looking for fun, unpredictable things to collect while you're abroad, check out these five that I always keep an eye out for.