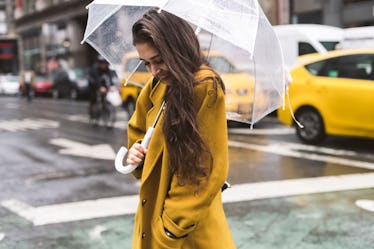 The 5 Best Solo Activities To Do In NYC That Every True Traveler Needs To Know About
The City That Never Sleeps is the ultimate destination for solo travelers. Whether you want to visit all the museums, eat your way through Little Italy, have a picnic in Central Park, check out the trendy shops in SoHo, or hit up a wine bar on the Upper East Side, you'll truly never get bored. There are endless opportunities to explore and sites to see, which makes it the perfect place to try your hand at solo travel. Let's just say, you'll have a blast with or without someone by your side. Needless to say, here are the best solo things to do in NYC that every true traveler needs to know about.
Solo travel is trending right now, and it's easy to see why. It can be difficult to align budgets, schedules, and even travel interests with the people in your life. You could miss out on so much by waiting for others to get on board. So, why not go alone? It may be a bit intimidating at first, but you'll learn so much about yourself and the world along the way.
Once you've decided to take a solo trip, you've gotta decide where to go. Some destinations were literally made for solo travel, and New York City is definitely one of them.